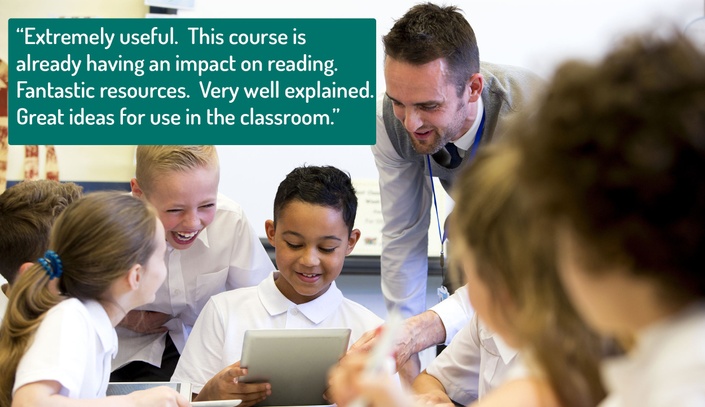 Teaching Reading Comprehension in Primary Classrooms
Use the BIG 10 READING COMPREHENSION STRATEGIES to deliver amazing results in the classroom
Enrol now

This course is aimed at teachers who wish to develop and strengthen the teaching of reading comprehension in their classroom and English leaders wishing to develop and improve the teaching of reading comprehension across the school (ages 5-12).
This is primarily a training course aimed at deepening and extending teacher knowledge of how to teach reading comprehension effectively. We believe that having a extensive knowledge of education theory and practice is empowering and ensures teachers are well positioned to create effective lessons that meet the needs of the pupils in their class.
All our courses are based on a firm foundation of research with a commitment to share best practices.
Embedded within the course are fabulous resources to ensure that theory can be turned into excellent classroom practice.
The course is divided into clear sections, helping participants to set milestones for study and enabling teachers to easily re-visit sections.
Our courses are multi-layered, allowing teachers to choose the level of expertise they wish to gain through their online studies. The structure allows users to customise their route through the training materials ensuring that teachers can devote more time to sections particularly relevant to their role, e.g. early years teaching, supporting pupils with reading difficulties, leadership of reading.
Teachers will find the course to be an incredibly useful reference tool that they will want to return to again and again.
Although the course is primarily designed for UK teachers, educators from around the world will find the lessons, resources and materials have universal appeal.
A central plank of the course is the 'Big 10' reading comprehension framework that breaks comprehension into 10 core competencies. The framework can be applied to any text, including wordless books, and can be utilised by teachers in all Key Stages. It offers a common language for teachers and pupils to discuss reading comprehension.
With over 30 video clips and over 10 hours of footage, alongside a wide range of resources and guidance materials, the course is excellent value for money.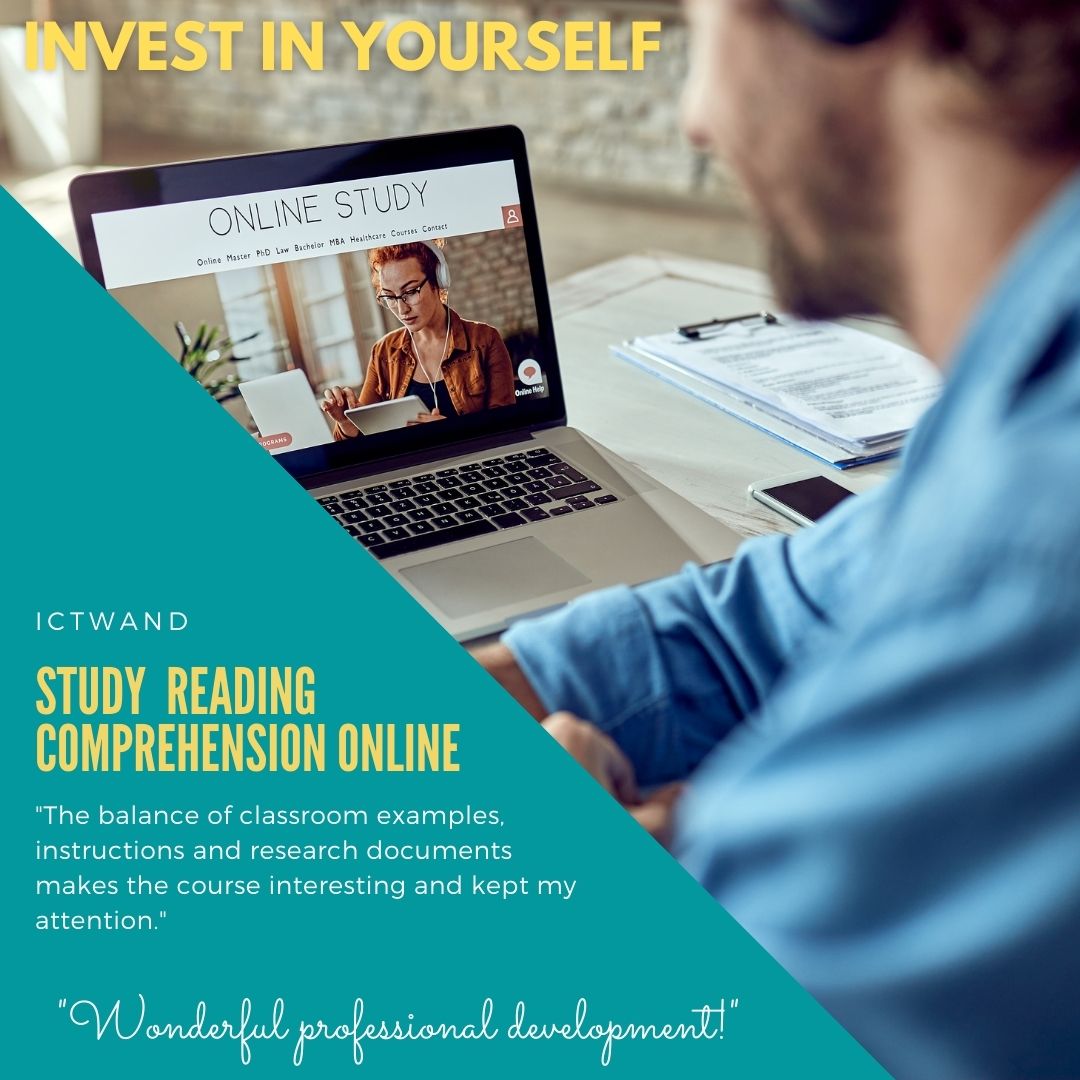 This course is an indispensable resource for teachers giving insightful guidance into developing classroom teaching. It offers practical guidance on how teachers can best support children to develop reading comprehension based on the latest research and experiences in real classrooms. It includes step-by-step guidance and a wide range of excellent classroom resources.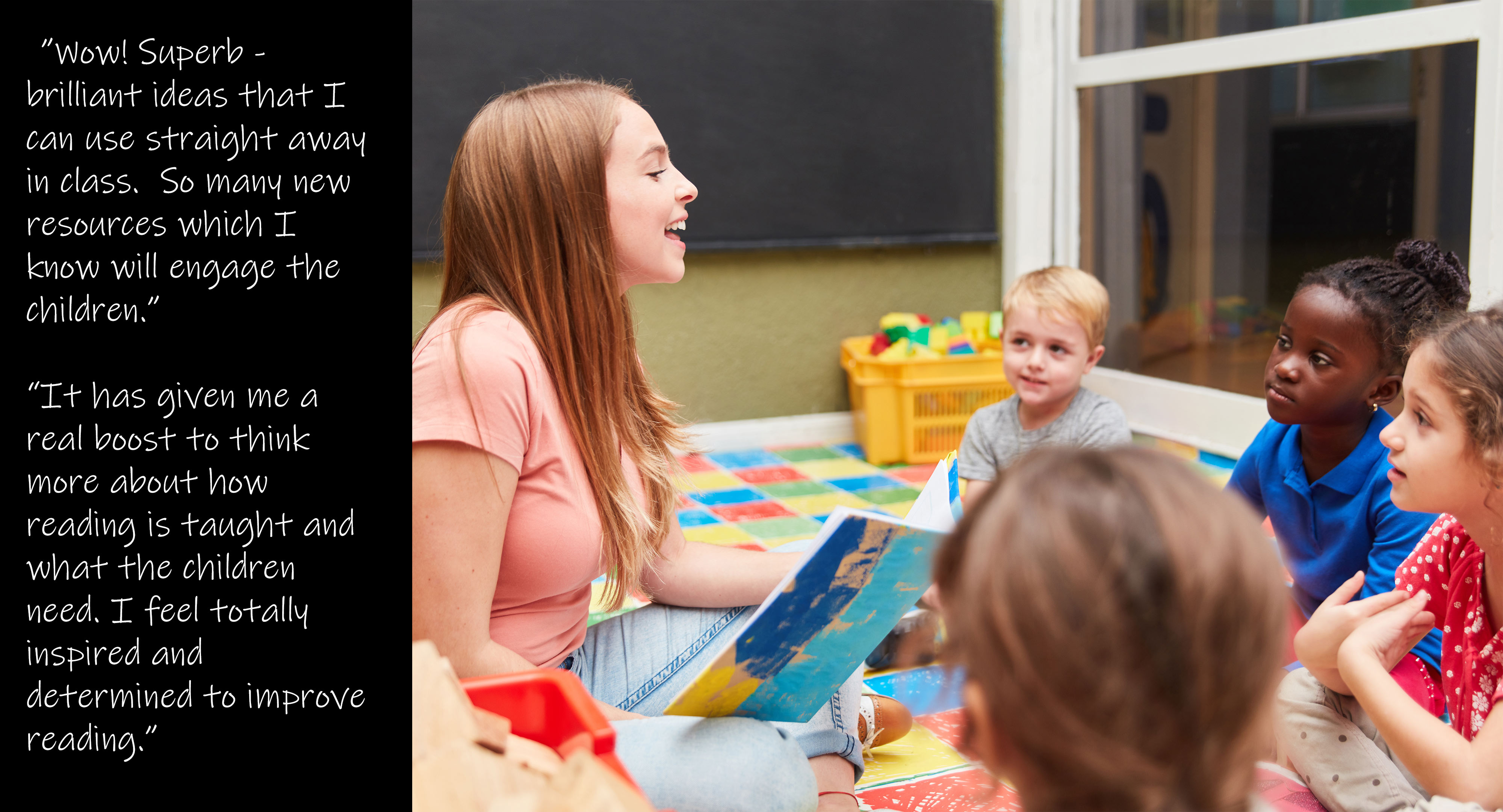 This course is for teachers who want to learn how to teach reading; for teachers who want to increase their knowledge of research and good practice in this field; for teachers who want to learn how to support struggling readers; for teachers who want to create classrooms that come alive; for teachers who want to promote a lifelong love of reading; for teachers who want to be reading experts.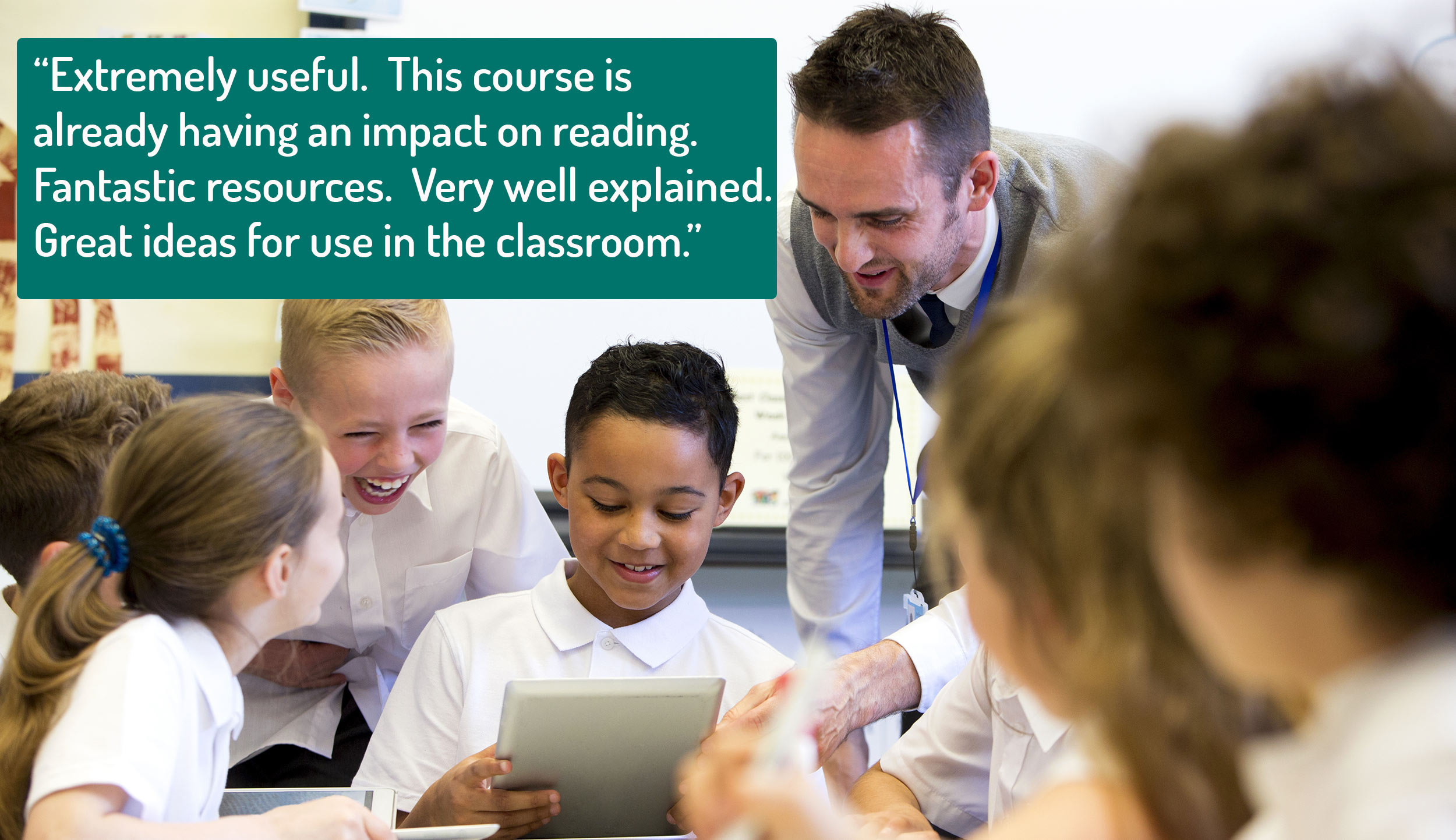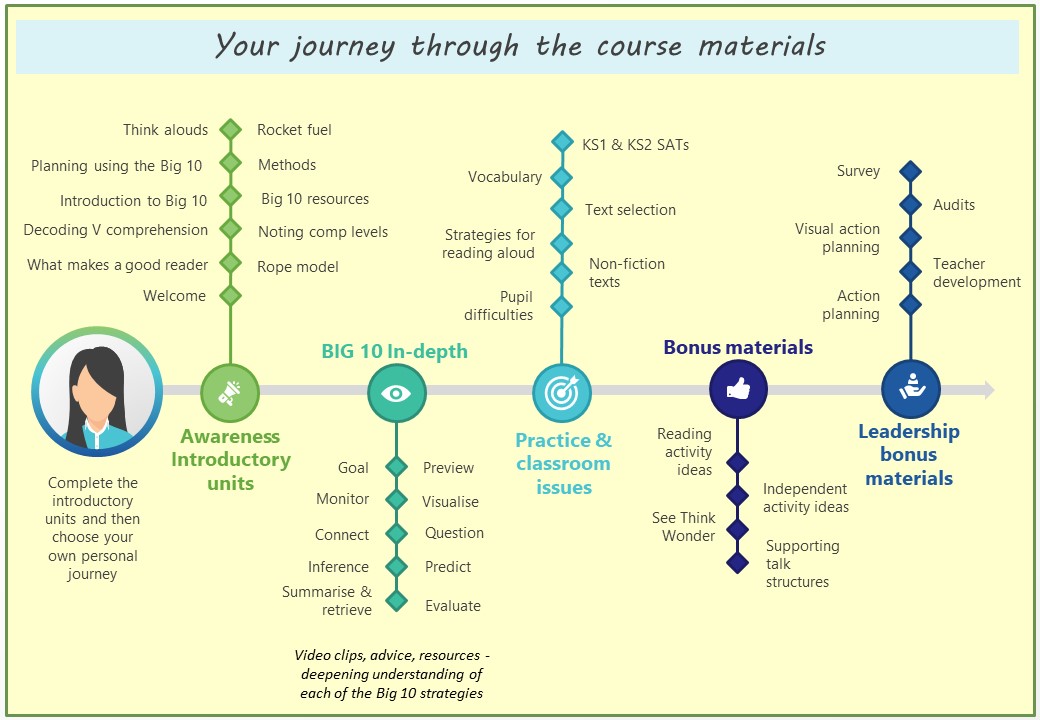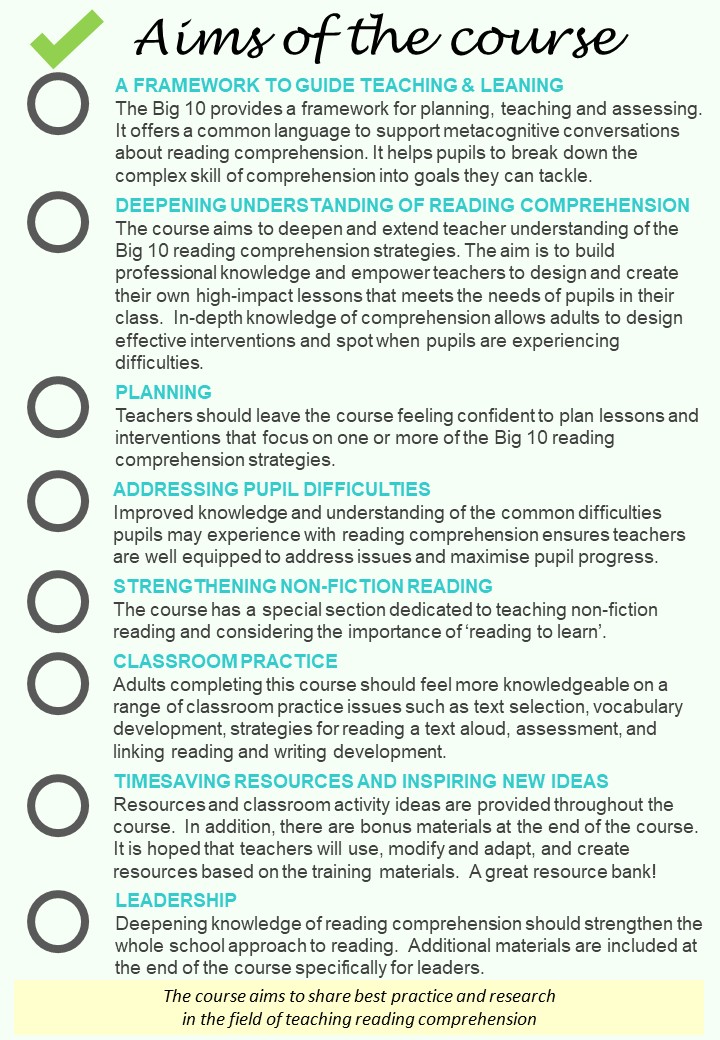 Fabulous resources for teaching pupils reading comprehension strategies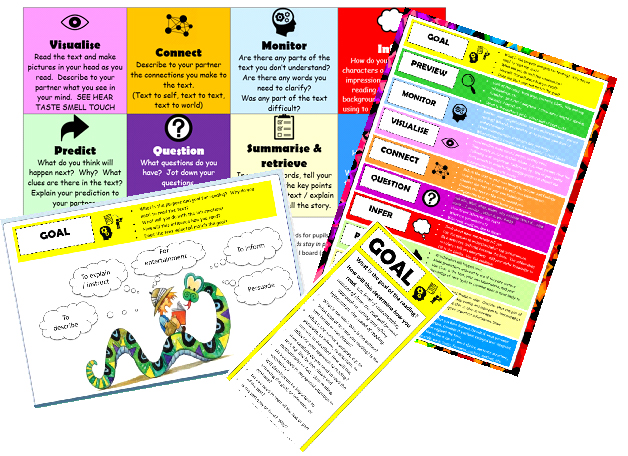 A wide range of resources to promote book talk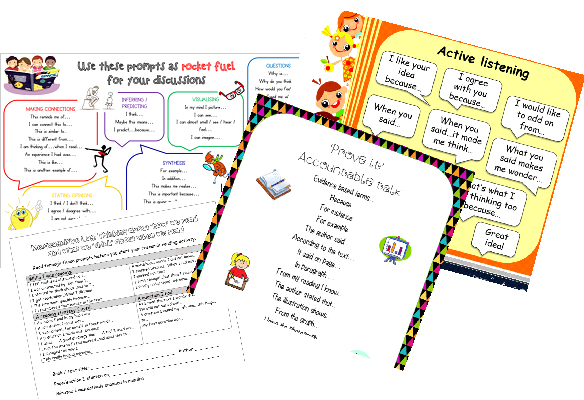 Stacks of worksheets and templates for pupils to use with any book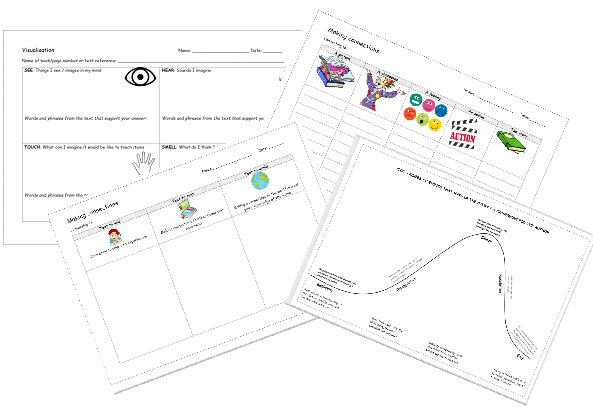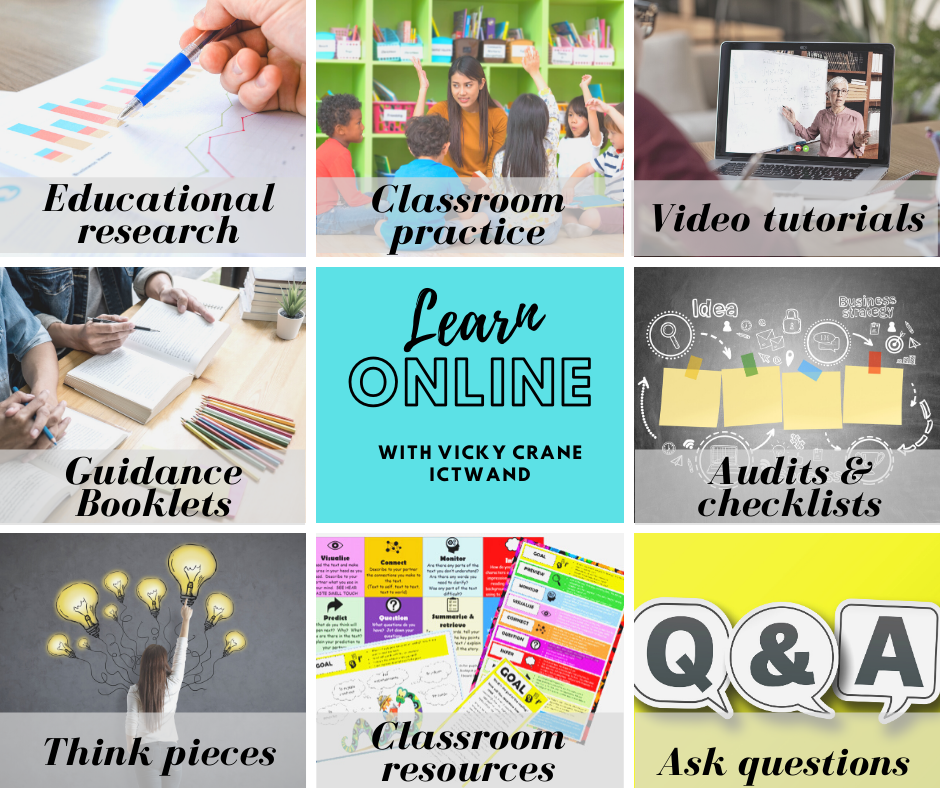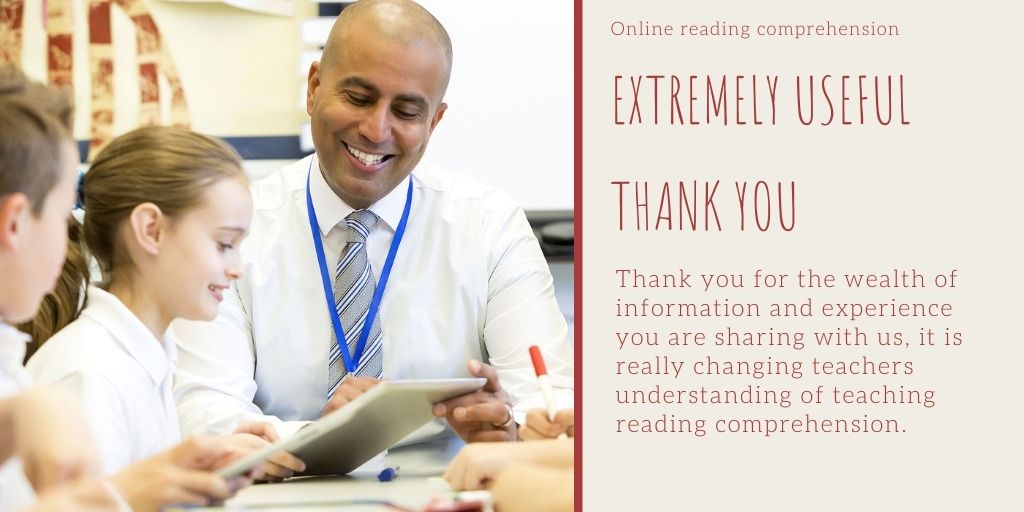 Your Instructor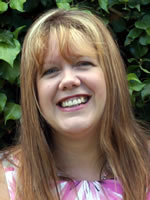 Vicky has over 20 years of teaching and leadership experience. She currently works as a consultant and trainer in the UK supporting primary school teachers and leaders. She delivers face-to-face courses, bespoke support in school and online courses with teachable. The extension to online courses means that more teachers and leaders can benefit from her expertise and experience. "Vicky is a fantastic trainer - very inspirational and knowledgeable." "Exceeded expectation and excited to share with school staff." "Useful resources and excellent activities that I have been able to use in twilight training sessions in school. Really enjoyed the training. Vicky is a generous and engaging course leader." "Great illustrations of how to really embed learning." Vicky understands how busy teachers are and designs courses that are very practical. She also understands the demands of being a leader and ensures courses enable best practice to be shared in school.
Frequently Asked Questions
When does the course start and finish?
The course is available now and It is a completely self-paced online course - you decide when you start and when you finish. The course is divided into clear segments so that you can break your study into manageable chunks of time.
How long do I have access to the course?
After enrolling, you have unlimited access to this course - across any and all devices you own. Access to the course is for at least one year - but our intention is for the course to be available well beyond this time so that teachers can revisit the training materials and classroom resources again and again! We hope that it will be an invaluable resource and reference bank for teachers. There are no additional costs for continued access to the course.
What if I am unhappy with the course?
If you are unsatisfied with your purchase, contact us. We aim for all our courses to be practical, useful and of high quality. We appreciate any feedback on our products and if you find the course is not right for you we will aim to refund your purchase. Please contact us within 30 days of purchase.
Who is the course aimed at?
The course is aimed at UK teachers and leaders in primary schools - teaching children aged 5-12. KS3 teachers working with struggling learners may also find the materials useful. As the material is wide-ranging, there is something for all tiers - from trainee teachers to experienced reading leaders. Although the course is aimed at UK teachers, educators from other countries will also find the course very valuable.
Does the course cover the teaching of phonics?
No. This course focuses on supporting pupils to develop comprehension skills. There is, however, reference to some elements of phonics and fluency - and how this links to comprehension.
Is the course suitable for teaching assistants?
Teaching assistants would find the materials very helpful in supporting individual pupils or to support their delivery of interventions. The course aims to increase practitioner knowledge and understanding of reading development. It may be useful to pair teaching assistants with a teacher or with another teaching assistant : 'a study buddy'.
Would the course be suitable for parents?
The course is aimed at classroom teachers and adults supporting the teaching of reading. Whilst not directly aimed at parents, I am sure that many parents would find the course very interesting. If parents intend to home tutor their children and wish to spend time at home helping their child to develop reading comprehension skills, then they may find this a useful course for developing their expertise in teaching reading.
Can I share resources in school?
If you are a teacher enrolled in the course, we allow you to share the ideas and copies of downloadable materials with other colleagues who work in the same school. We really want our courses to make a difference to the lives of children and we appreciate that working in partnership with other teachers is more likely to achieve this goal. Video clips can be displayed for teachers to watch and discuss in training sessions IN THE SAME SCHOOl. Schools can also PURCHASE ADDITIONAL LOGIN user names and passwords at discounted prices. We would encourage schools to enrol all their teachers on to the course. It is NOT permitted to share the resources beyond the school (by any means) or to allow other teachers to do so. Instead, please recommend that colleagues beyond the school purchase the course - as without revenue we can not continue to grow and develop the courses on offer. WHEN PURCHASING MULTIPLE LOGINS FOR THE SAME SCHOOL, REQUEST AN INVOICE FROM
[email protected]
Can I edit resources?
Some resources are only offered in PDF format. Other resources will be editable as they are provided in Microsoft Word documents and Microsoft PowerPoint format. We hope that you will customise resources to suit the needs of your pupils and school. However, it is not permitted to share the edited versions with others (who do not work in the same school as you) or to resell them. It is important that all course users operate fairly.
Different ways to pay
You can purchase the course on this site. Alternatively, you can email
[email protected]
and request an invoice. Give the name and address of the school, the contact details of the school business manager and the number of logins required. There are excellent discounts on multiple logins for the same school.
Terms of use
Please note that logins ARE NOT TRANSFERABLE between people. Please do not share your login details with others - please contact us instead for details on multiple logins. We offer excellent discounts for colleagues operating in the same school.
Can I pay by invoice
Schools in the UK can pay via invoice. Please email
[email protected]
,com for details.
We hope that you thoroughly enjoy the course and that the children you work with benefit from your investment in training.